---
Share
CPB's Commitment to Trust and Confidence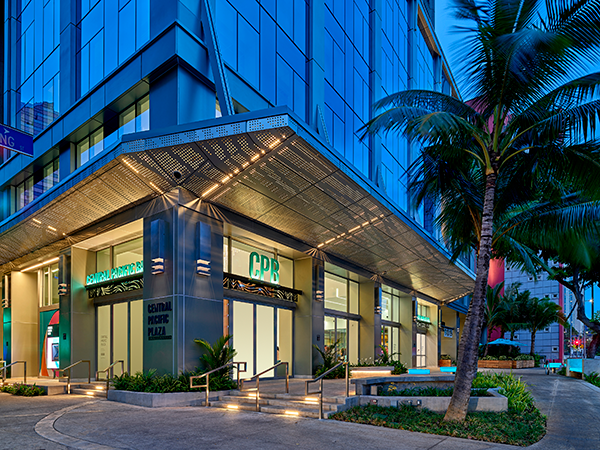 Recently, many external factors have impacted the banking industry. While we are geographically removed from what has transpired, we want to assure you that Central Pacific Bank and the Hawaii banking industry remain safe and secure.
With bank industry analysts expressing confidence that the industry as a whole is safe, here are a few reasons why you can continue to bank at CPB with confidence, knowing that your accounts are secure: 
CPB has been a pillar of stability since it was established in 1954. As a well-capitalized institution with a strong balance sheet, profitability, capital ratios and liquidity, we take pride in providing high-quality services while continuing to innovate and provide tailored solutions for our customers. We understand the importance of trust and continue to take every precautionary measure to ensure that your funds are safe.


The majority of our deposits are right here. CPB has $6.7 billion in Hawaii relationship deposits. Our deposit relationships are long tenured with approximately 50% of our deposit customers having been with CPB for more than 10 years.


CPB is subject to strict periodic review and audit by the FDIC (Federal Deposit Insurance Corporation), which guarantees customer deposits up to $250,000 per depositor, per FDIC-insured bank, for each account ownership category (e.g., single accounts, joint accounts, trust accounts, business accounts, certain retirement accounts, government accounts, employee benefit plan accounts). This provides strong protection for our customers and their assets.
CPB has no exposure to the high-tech industry and no exposure to crypto currency. We remain confident that CPB and the Hawaii banking industry will not be significantly impacted by the Silicon Valley Bank and Signature Bank closures. Those banks had high concentrations in specific markets: SVB in the high-tech sector and Signature Bank in the crypto currency space.
CPB has the confidence of multiple nationwide publications, having recently been named Best-In-State Bank by Forbes Magazine and one of the best banks in Hawaii by Newsweek Magazine. These distinctions speak to our reputation for providing reliable financial services and for ensuring customer satisfaction, trust and confidence.
With nearly 70 years of service and commitment to the people of Hawaii dating back to the Nisei veterans who founded the bank, we understand how important it is for our customers to feel confident about their finances. Be rest assured that your deposits remain secure with us no matter what happens outside of our state.


Learn more › cpb.bank/fdic-insurance