---
Share
Eric Lau joins CPB as VP and controller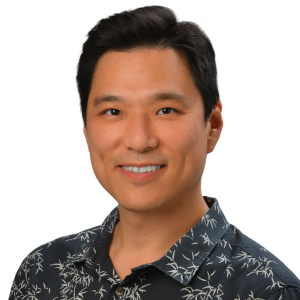 Eric Lau
HONOLULU, HI (Nov. 6, 2023) – Central Pacific Bank (CPB) today announced the hiring of Eric Lau as its new vice president and controller where he will oversee all aspects of accounting and financial management, and internal and external reporting as well as the Sarbanes-Oxley function. In addition, he will work with all levels of management to develop forecasts, analyze performance, and implement initiatives to support overall corporate strategic objectives.
"Eric's career is coming full circle as he was once a part-time teller at CPB while in college and now 18 years later after accumulating valuable financial experience we are happy to welcome him back in his new role as controller," said CPB Group SVP and Director of Finance & Accounting Dayna Matsumoto, who also started her career as a part-time CPB teller while in college. "We have every expectation Eric will find success providing solid accounting and financial reporting, as well as driving projects for continuous improvement."
Lau is a Certified Management Accountant (CMA). He earned a Bachelor of Business Administration in Finance and International Business with a minor in Japanese from the University of Hawaii at Manoa, and a Certificate of International Entrepreneurship and Master of Business Administration in Finance and Entrepreneurship from the Shidler College of Business.
Active in the community, Lau is current treasurer and past president for the Institute of Management Accountants Hawaiian Islands Chapter. He was a committee member of the Hawaii State Department of Education's National Blue Ribbon Schools nomination committee and donated his time to the IRS Volunteer Income Tax Assistance program (VITA).
# # #
About Central Pacific Bank
Central Pacific Financial Corp. is a Hawaii-based bank holding company with approximately $7.64 billion in assets as of Sept. 30, 2023. Central Pacific Bank, its primary subsidiary, operates 27 branches and 58 ATMs in the State of Hawaii. Central Pacific Financial Corp. is traded on the New York Stock Exchange (NYSE) under the symbol "CPF." For additional information, please visit: cpb.bank