---
Share
Hawaii Bankers Association member banks accepting monetary donations to support Maui relief efforts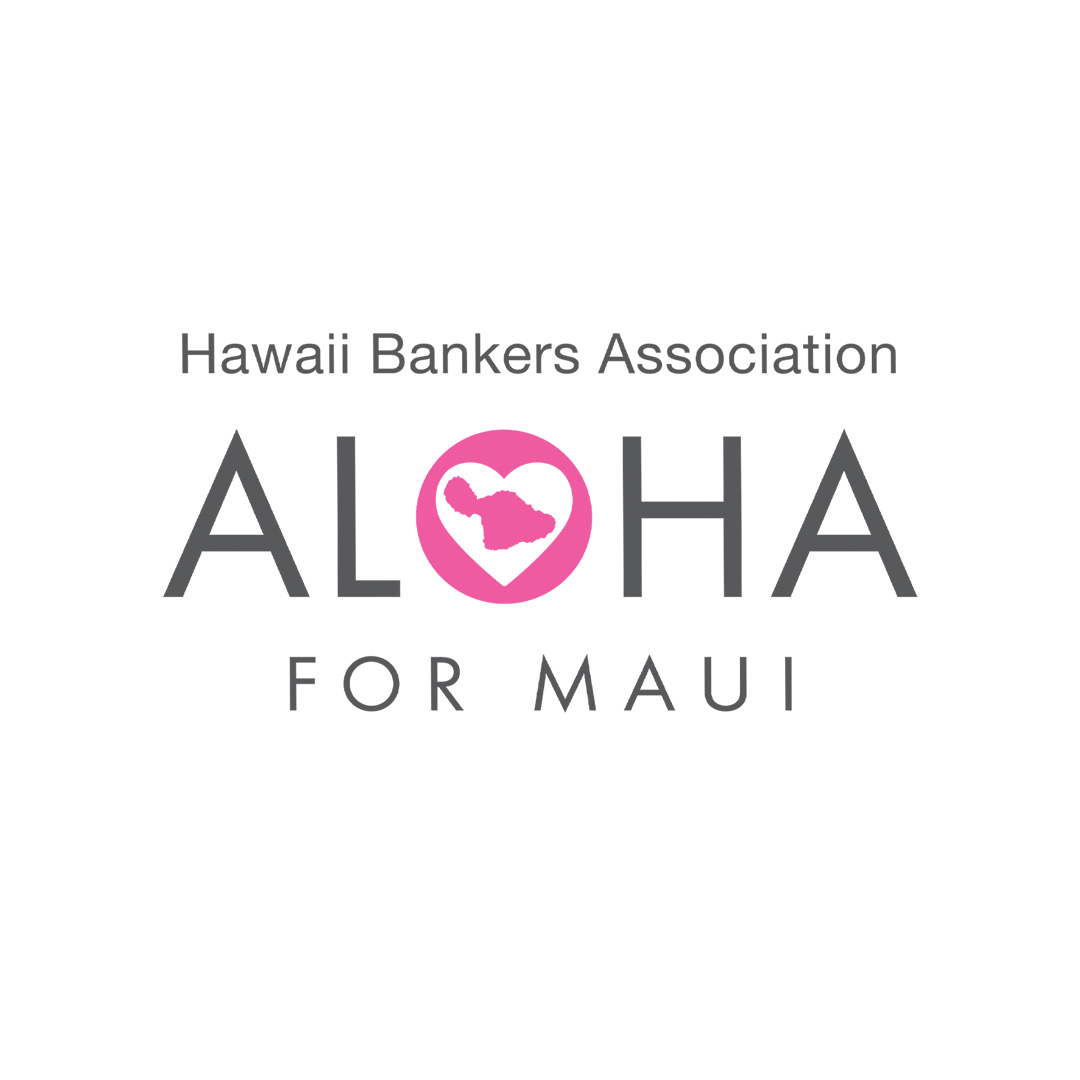 HONOLULU, Aug. 10, 2023 – The Hawaii Bankers Association (HBA) announced today it launched Aloha for Maui, a program accepting donations at any of its member branches statewide to provide assistance to the people, businesses and organizations impacted by the Maui wildfires. Monies collected will be donated to the Hawaii Community Foundation Maui Strong Fund, which is providing the resources necessary to aid with disaster response and recovery. To kickoff the effort, HBA is donating $25,000 to the fund.

"The members of the Hawaii Bankers Association are deeply saddened by the devastation on Maui caused by the wildfires. Our employees, customers and families call these communities home, and we are committed to helping them recover and rebuild," said Hawaii Bankers Association President Bryan Luke. "By bringing our network of branches together, we hope to make it easy for those wanting to help our neighbors on Maui by providing a secure option to donate."

HBA member banks accepting tax-deductible donations at their branches include:
American Savings Bank
Bank of Hawai'i
Central Pacific Bank
Finance Factors
First Hawaiian Bank
Hawaii National Bank
HomeStreet Bank
Territorial Savings Bank
Cash and check donations are being accepted at any of the HBA member branches. Checks should be made out to "Hawai'i Community Foundation" with "Maui Strong" written in the note section. Online donations can also be made at www.hawaiicommunityfoundation.org.

"HBA encourages Maui residents to follow all official safety guidance on avoiding fire-affected areas, as well as calling their bank branch before visiting, as hours and operations may have changed," added HBA Executive Director Neal Okabayashi. "Our thoughts are with the Maui community during this time of devastating loss, and we stand ready to support in the rebuilding efforts."


For more information visit:


###


About the Hawaii Bankers Association
The Hawaii Bankers Association (HBA) membership is open to FDIC insured depository institutions doing business in Hawaii. Current members include banks, thrifts and a depository financial services company. Hawaii's first bank was established in 1858 and over the many decades Hawaii financial institutions have played an important role in transforming Hawaii's economy by serving the needs of consumers and businesses. HBA members continue to offer innovative products/services and loans to consumers and businesses to fuel Hawaii's economic growth. Many members of the financial services industry spend countless of hours volunteering their time with non-profit and charitable organizations. These bankers have been instrumental in providing the leadership and fundraising support to help organizations continue serving Hawaii residents. For more information, visit http://hawaiiba.org.