Direct Connect for Quicken (Mac)
Direct Connect for Quicken (Mac)
---

We'll help you set up Direct Connect for Quicken on your Mac computer.

If your CPB account was connected to your Quicken program before 12/9/22, you're using Web Connect (WC). The following steps will guide you through the process of switching to Direct Connect (DC). If you're connecting your CPB account(s) to Quicken for the first time, please skip to Search for Central Pacific Bank.
Have questions about the differences between Web and Direct Connect? Check out our FAQ.


Right or Control-click on the account you want to switch to Direct Connect and select "Edit."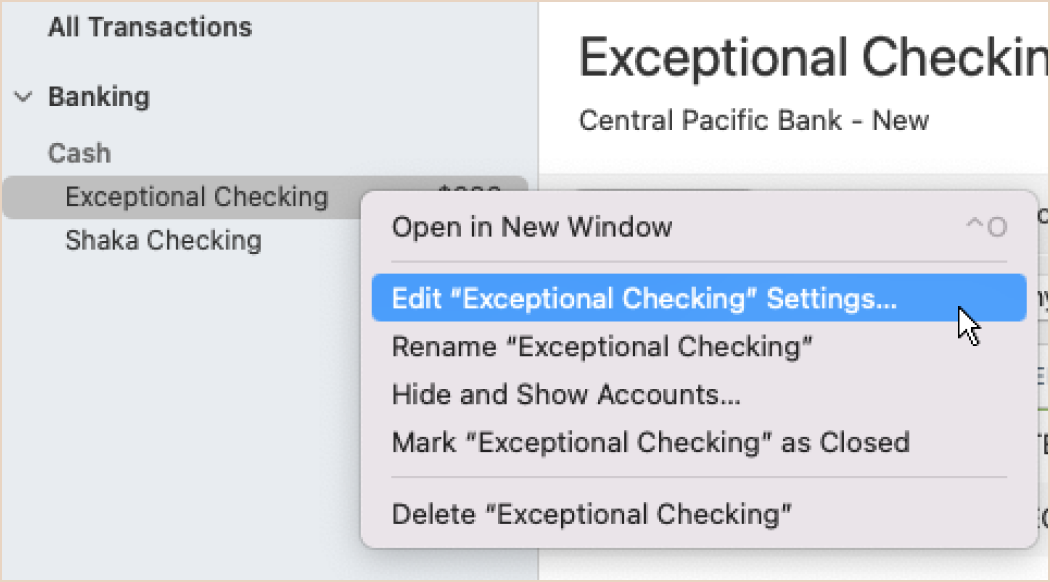 Click on Change Connection Type.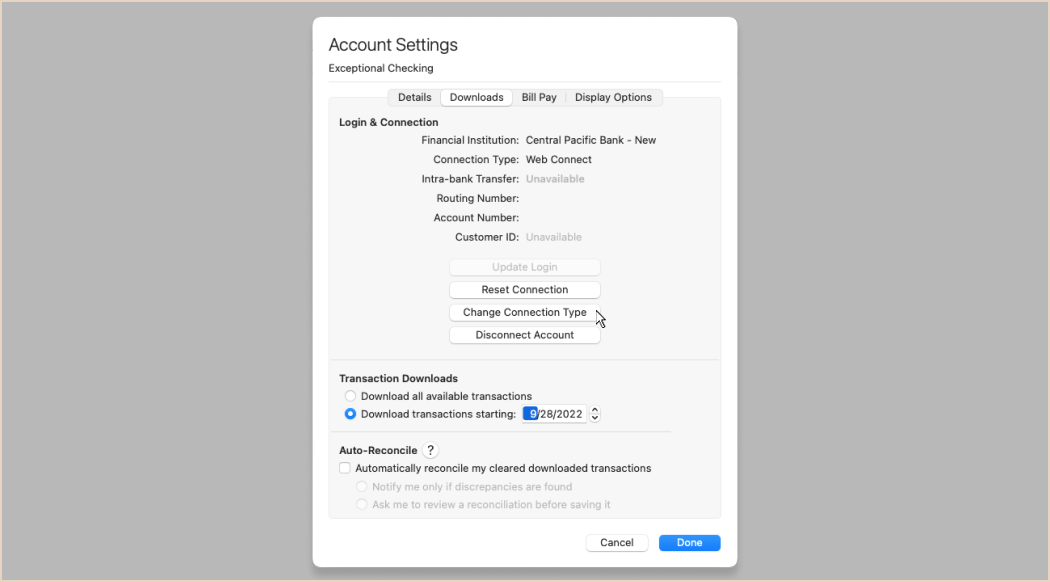 Search for Central Pacific Bank and select "DC" for Direct Connect. Click continue.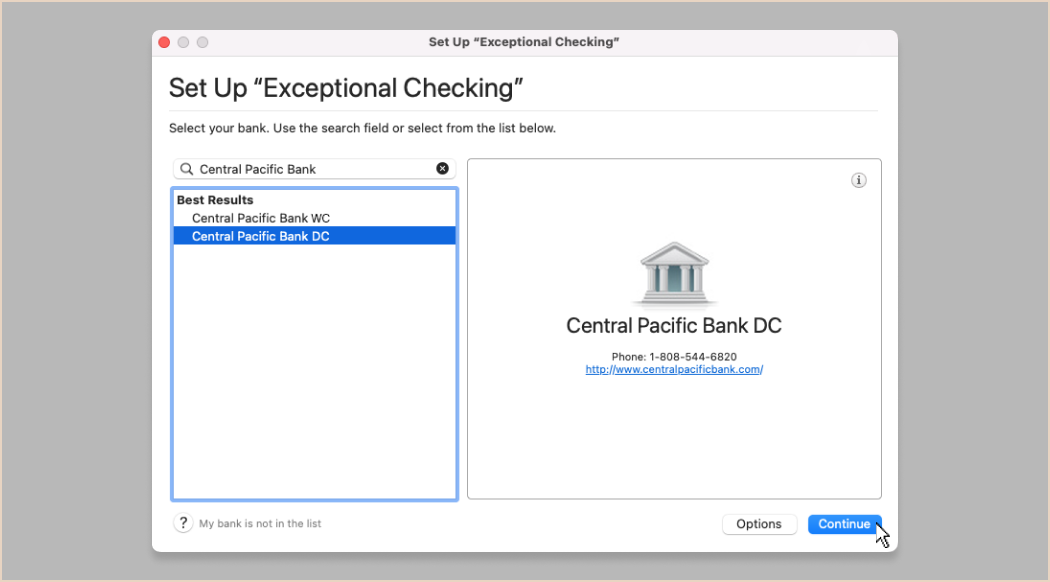 Enter your CPB Online Banking credentials and click Continue.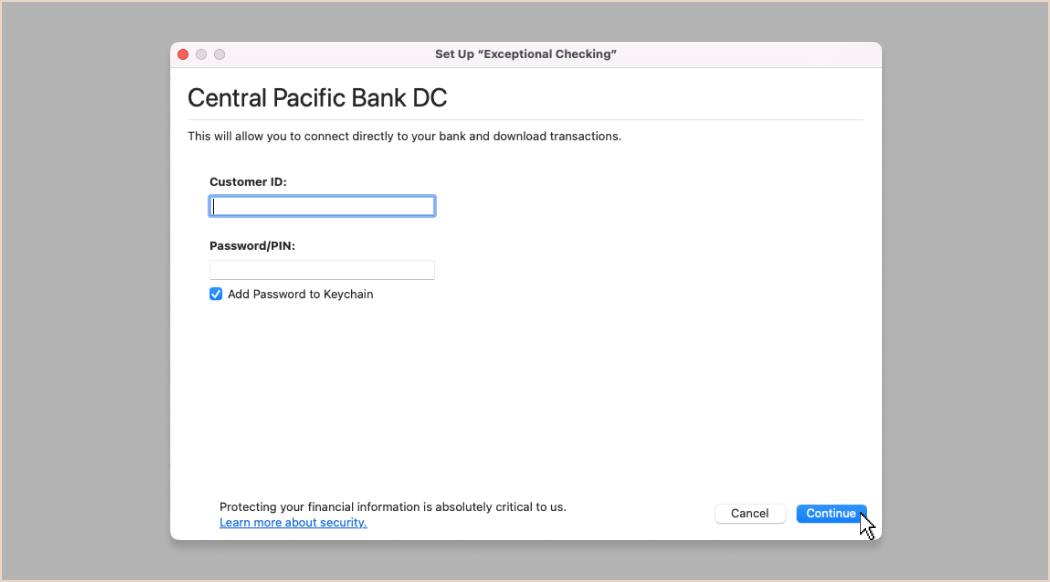 You may see an error, but don't worry; this is expected if you have never set up Direct Connect before. Let's help you fix that. Log in to your Online Banking and navigate to Profile > Connected Apps.


You'll see Quicken is awaiting authorization. Click the check box and then Authorize, and you should see the application under Connected Apps. You're ready to go.



Go back to your Quicken program, make sure Try Again is selected, and then press Continue. You should now see Quicken looking for your accounts.


It's very important to complete this next step carefully, so you don't get missing or duplicated transactions. After your accounts load, map each one to an existing account in your Quicken by using the "Link" menu.


If you link another account you may see a warning that it is already linked to a different financial institution. That just means it's connected to Central Pacific Bank Web Connect. You can safely click "Link."




Click Continue, then Finish. Congratulations, you're all set to use Direct Connect!