---

Share Your Exceptional Benefits with Loved Ones
Just as Central Pacific Bank wants the best for our customers, we know you want the best for your loved ones. That is why, your Exceptional Checking account comes with our exclusive Family Plan benefit where you can share the same benefits of your Exceptional Checking Account with your ohana, without any minimum balance requirement or monthly service charge fee.
Sponsored Account Exclusive Benefits:
$100 minimum deposit to open (normally $500)
No minimum combined balance (normally $10,000)
No monthly service charge 

(normally $20)
Exceptional Checking Benefits and Features:
Competitive interest rates
No ATM transaction fees when you use any non-CPB ATM1
ATM surcharge rebates when you use any non-CPB ATM in Hawaii and on the mainland1,2
Preferred Platinum Debit Mastercard® with Mastercard® benefits such as Identity Theft Alerts3

 

and Identity Theft Resolution Services3
Online banking, online bill pay and online statements4
Mobile banking with mobile deposit service4
Free notary service, official checks, and much more!

Here's How: 
Look for your unique Referral Code on the mail or email you received. Share it with up to 3 family members and have them visit any CPB branch to open an Exceptional Checking account or upgrade an existing checking account.
If you have any questions about the Family Plan, call our Customer Service Center at 808-544-0500 or toll-free at 1-800-342-8422.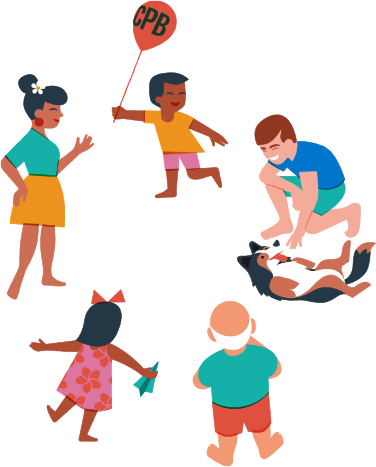 1) Non-CPB ATMs may impose surcharges that are separate from our ATM Transaction Fee and should disclose their surcharge fee at the beginning of the transaction. 2) We will reimburse you up to $4 per transaction for ATM surcharges from other banks and ATM operators incurred on your Exceptional Checking account for ATM usage nationwide. 3) Online enrollment required. For information and to enroll, visit mastercardus.idprotectiononline.com. 4) Online Banking enrollment required. For information and to enroll, visit cpb.bank/onlinebanking.
 You may sponsor up to a maximum of three (3) family members. Family member must present the valid referral code to open an Exceptional Checking account ("Sponsored Account"). Referral codes will be mailed or emailed to you annually unless you are sponsoring three accounts. Limitations: Sponsors may not use their code to open or maintain a Sponsored Account for themselves. Exceptional Choice Checking is not eligible to be a Sponsored Account. Sponsors with multiple Exceptional Plans are limited to a maximum of one Family Plan with three Sponsored Accounts. Sponsored Accounts do not have the Family Plan benefit of sponsoring their family members. Sponsored Account Cancellations: Only an authorized signer of the Sponsored Account may remove the account from the Family Plan. By removing the account from the Family Plan, the minimum daily combined balance and monthly service charge waivers will be discontinued. Sponsors are not allowed to remove a Sponsored Account from his/her Family Plan. However, if a Sponsor closes their Exceptional Checking or Exceptional Choice Checking account or converts their account to a non-Exceptional account, their Sponsored Account Exclusive Benefits listed above will end after 90 days, and the minimum daily combined balance must be maintained to avoid a monthly service charge. See branch for details.