---
Share
CPB launches new small business brand campaign featuring an original song by award-winning recording artist, Kimié Miner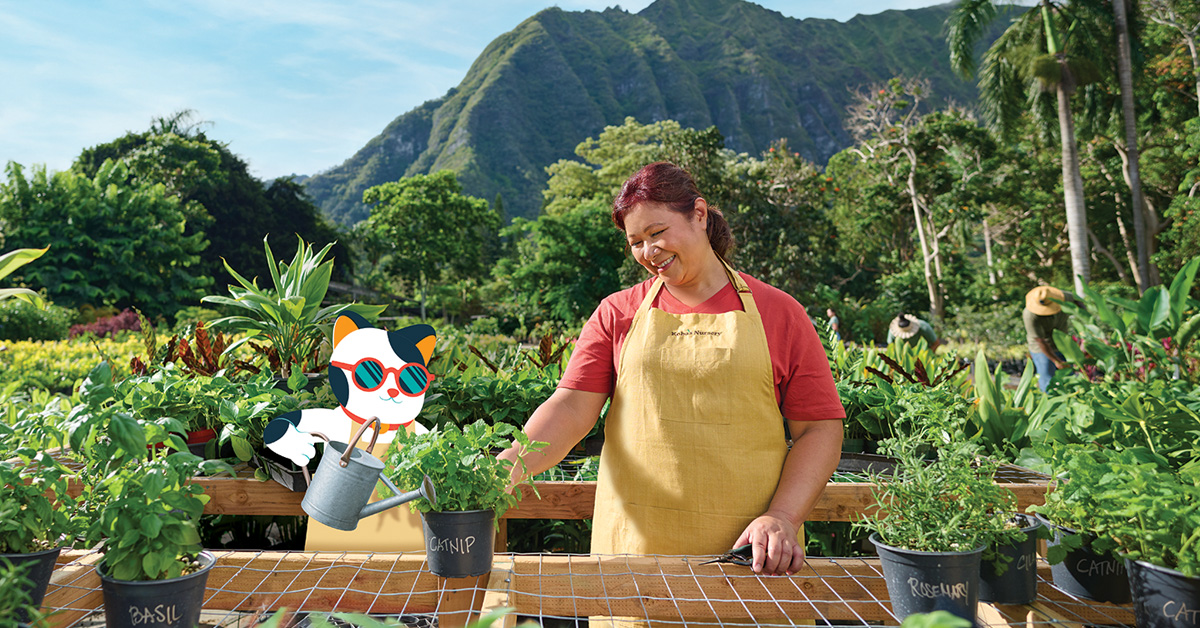 CPB's "The Places We Can Go" campaign highlights the commitment to helping small businesses succeed. Photo courtesy: Central Pacific Bank
HONOLULU, HI (Nov. 9, 2022) – Central Pacific Bank (CPB) launched a major new small business campaign named, "The Places We Can Go" featuring a new original song with the same title performed by GRAMMY® nominated producer, singer-songwriter, recording artist, and CEO of Haku Collective, Kimié Miner.
CPB was founded in 1954 by Nisei Veterans who could not get financial services locally. Since then, the bank has focused on helping all of Hawaii's people. One of its core business pillars is helping small business owners grow and succeed. CPB knows that thriving local businesses leads to a strong local economy and this campaign focuses on dedicated small business owners to let them know how the bank can help them achieve their goals.
"No other bank does more for small businesses in Hawaii than CPB, from our successful "Keep Hawaii Cooking" campaign during the COVID-19 pandemic, to making more Paycheck Protection Program (PPP) loans than any other local bank, to being named the Lender of the Year by the U.S. Small Business Administration Hawaii office for the past 10 consecutive years, we are truly committed to the ideals of our founders," said Brandt Farias, CPB executive vice president and chief marketing officer. "We are also pleased Kimié has agreed to bring her considerable talents to the campaign. We are proud to produce innovative and contemporary campaigns using local talent like Carissa Moore and now Kimié Miner to help us tell our story to the community."

"When CPB approached me about the vision for their new campaign I immediately thought of an original song I wrote called, "The Places We Can Go" and we agreed it was the perfect choice," said Miner. "Supporting local businesses is vitally important to the growth, stability and future of our collective communities and I'm happy this campaign, and the message of my song, puts a spotlight on how we can best elevate their success."
The campaign features CPB's beloved Shaka Cat, the maneki-neko who is a welcoming friend to small business owners and is always there to help. In some of the examples, Shaka Cat is helping at Koba's Nursery in Waimanalo, Basalt Restaurant in Waikiki, and Hawaii Trucks Parts Sales and Services in Kapolei, all of whom are valued CPB customers (pictured throughout this news release). The television, radio and print materials will be prominently featured on numerous media outlets, including the 2023 Super Bowl.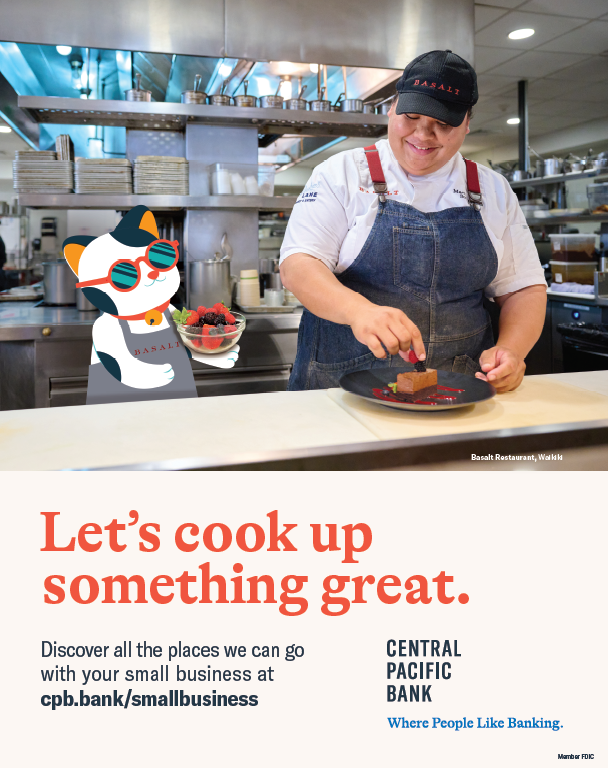 CPB will engage its popular social media influencers with fun and entertaining content throughout the campaign like a behind the scenes video with Miner while recording the new song, and a rapid questions video with CPB Ambassador and local artist Jasper Wong. People are encouraged to follow CPB's social media accounts and watch for Small Business Saturday social media giveaways over the coming weeks. Click on the following links to follow and friend:       
Kimié Miner is set to release the original version of her song, "The Places We Can Go" in 2023. Follow @playkimie and www.kimieminer.com/tour for new music updates.
To view CPB's featured television video and for additional details about supporting small business, please click: cpb.bank/smallbusiness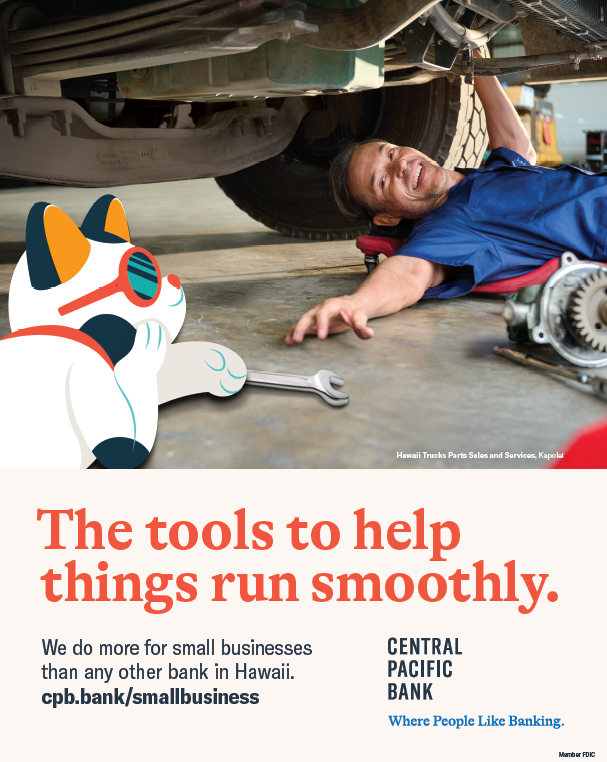 # # #
About Central Pacific Bank
Central Pacific Financial Corp. is a Hawaii-based bank holding company with approximately $7.34 billion in assets as of Sept. 30, 2022. Central Pacific Bank, its primary subsidiary, operates 27 branches and 65 ATMs in the state of Hawaii. Central Pacific Financial Corp. is traded on the New York Stock Exchange (NYSE) under the symbol "CPF." For additional information, please visit: cpb.bank
ABOUT KIMIÉ MINER 
KIMIÉ MINER is a Native Hawaiian mother of three and a full-time GRAMMY® nominated producer, singer-songwriter, and recording artist. She is the President and CEO of HAKU COLLECTIVE, a full-service, multi-media talent production and management group founded in Honolulu, Hawaiʻi. She has written and co-produced six award-winning albums including the GRAMMY®-nominated album, "Hawaiian Lullaby," and most recently she produced "Children of the Sea - Nā Kama Kai" a full-length album from her free community mentorship program called MeleCraft, dedicated to supporting aspiring young artists and honoring the Hawaiian culture and language. Miner is a multiple Nā Hōkū Hanohano Award winner and also has claimed the Female Artist of the Year at the Island Music Awards.
Email: [email protected]
Social: @playkimie 
Visit: https://www.hakuhawaii.com
Shop: https://www.hakumagic.com/
Follow our mele at @hakucollective