---
Share
CPB hired Donovan Koki as SVP and senior credit administator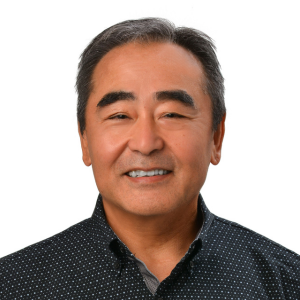 Donovan Koki
HONOLULU, HI (Oct. 30, 2023) – Central Pacific Bank (CPB) today announced the hiring of Donovan Koki as its new senior vice president and senior credit administrator, where he will be an integral part of the Credit Administration Department.
Koki has accumulated more than 40 years of experience in commercial banking and has worked in Los Angeles and Honolulu for various financial institutions.
"Credit administration during these times plays a key role in the operation and profitability of the bank and I look forward to working with my team to continue to maintain the high credit standards at CPB," said Koki. "This includes sharing the benefit of my career experiences with our customers, employees and the community."
Koki is a proud product of the Hawaii public school system and graduated from McKinley High School. He went on to earn a Bachelor of Science in Business Administration and an Intensive Accounting Principles & Practices Certificate from the University of Southern California and a Master of Business Administration from Pepperdine University.
Active in the community he serves on the Board of Governors for the Go For Broke National Education Center and has also volunteered with Central YMCA of Honolulu, Hope Chapel Mililani, and Japanese American National Museum (JANM).
# # #
About Central Pacific Bank
Central Pacific Financial Corp. is a Hawaii-based bank holding company with approximately $7.64 billion in assets as of Sept. 30, 2023. Central Pacific Bank, its primary subsidiary, operates 27 branches and 58 ATMs in the State of Hawaii. Central Pacific Financial Corp. is traded on the New York Stock Exchange (NYSE) under the symbol "CPF." For additional information, please visit: cpb.bank