---
Share
Luna Strong: Rebuilding Dreams on the Field and Beyond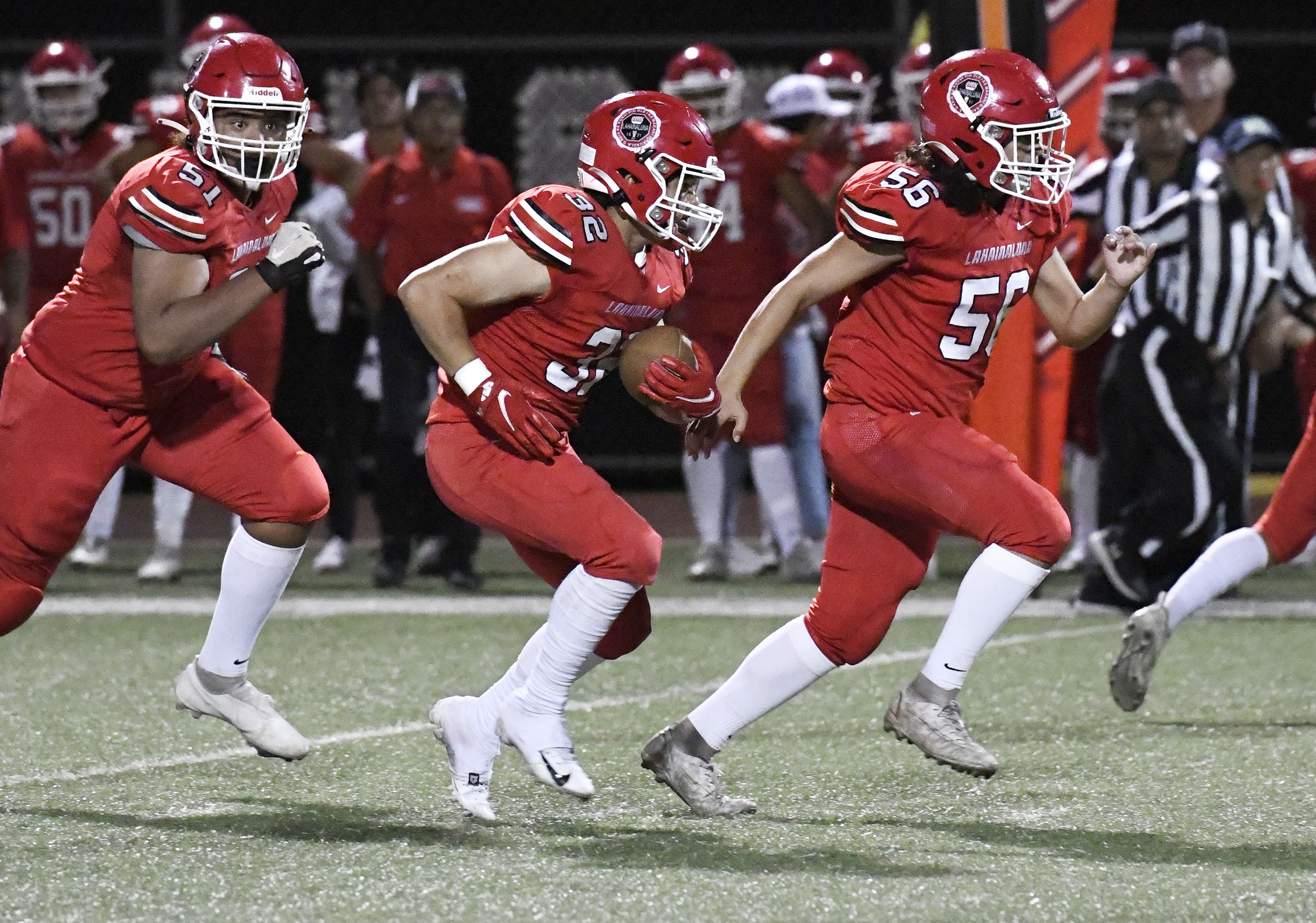 Photo by: The Maui News/Matthew Thayer


In the wake of the devastating wildfire that struck Lahaina on August 8th, our resilient community is rallying together through the Luna Strong campaign. With a mission to raise funds to support 450 student-athletes and more than 40 coaches who have been displaced by the fire, this initiative embodies the spirit of unity and determination that defines the Lahaina community.

Hanalei Kauhaahaa, a senior on the Lahainaluna High School football team, summarized the significance of this campaign when he said, "It would've been especially devastating to us seniors because we already lost our freshman season to the pandemic. Losing our senior year would mean we might never play again, or we'd have to part ways and go play somewhere else. But we held onto our hope and stayed together and kept training as much as we could. And now that we can play again, we're going to remember how lucky we are to have this opportunity."

These words echo the sentiments of many Lahainaluna student-athletes who have faced unimaginable challenges. The Luna Strong campaign provides them with a glimmer of hope and a chance to rebuild their dreams.

Lahaina, a town known for its unity and resilience, has always stood by its school and its football team. Kauhaahaa emphasized, "From the very beginning of Lahaina, it's been one town with one school with one football team. Coaches and players have worked for decades to develop the team's reputation until we became vital to Lahaina's culture and identity, something the community could feel proud of. But now that the town's destroyed and the people are displaced, this team is one of the only things left from before."

The Luna Strong campaign aims to harness the success of the football team to symbolize Lahaina's enduring spirit. Donations from the public are encouraged, as they will enable these student-athletes and coaches to regain a sense of normalcy and optimism in the face of adversity.

Kauhaahaa added, "Knowing that people want to see us back on our feet again will inspire us to keep fighting hard."

Central Pacific Bank's Senior Vice President of Community Relations and Downtown Athletic Club of Hawaii (DACH) President Keith Amemiya stated, "DACH is grateful to have received the generous support of numerous local companies, professional athletes, and others to launch the Luna Strong campaign. So many have already stepped up in support of those in need on Maui to provide basic goods and services, and so we're hoping that the Luna Strong funds will allow the Luna student-athletes and coaches to resume pursuing their passions and to bring at least some sense of normalcy and optimism to them and the rest of the Lahaina community."

The Luna Strong Fund invites you to contribute to this worthy cause. Donations can be made online at downtownathleticclubhawaii.org or by check made payable to "DACH – Luna Strong Fund," P.O. Box 3590, Honolulu, HI 96811. Every donation, no matter how big or small, helps bring hope and healing to the Lahaina community.