---
Share
CPB announces efforts to help Maui community, updates Lahaina Branch status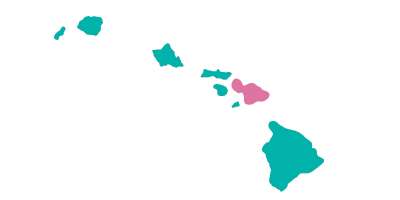 HONOLULU, HI (Aug. 15, 2023) – Central Pacific Bank (CPB) is continuing to work on solutions to help people impacted by the Maui fires and today announces it will waive ATM and safe deposit box fees, expedite debit card and checkbook replacement, establish a hotline for Maui customers, and provides an update on the Lahaina facilities.

"CPB was founded to help all of Hawaii's people with their financial needs and we are committed to helping the Maui community during this critical time," said CPB President and CEO Arnold Martines.

ATM fees waived
Access to cash is critically important during an emergency event and CPB is waiving fees for use of our ATMs on Maui by any resident. In addition, CPB customers who are Maui residents will be reimbursed ATM fees when using non-CPB machines on Maui or elsewhere. CPB customers will be refunded the "out of network" fees to their account on a monthly basis.


Safe deposit box fees waived for customersWe recognize people on Maui may not have a safe place to store valuable belongings, therefore CPB is waiving safe deposit box fees for customers displaced by the Maui fires. Lahaina Branch customers with existing boxes will receive a 1-year fee waiver. Other CPB Maui customers can also receive a free 3x5 inch safe deposit box at any Maui location for 1-year, subject to availability. Checking or Savings account required to open a safe deposit box. Safe deposit box contents are not insured by Central Pacific Bank, the FDIC or any other government agency.

Debit card and check replacement
Many customers may not have their CPB debit card or checks as a result of the fire or evacuation and in this situation CPB will replace the debit cards and checks free of charge for Maui residents affected by the fire. Customers should call the Maui hotline phone number referenced below to speak with a representative who will walk them through the replacement process. CPB is also able to utilize alternate identification verification for existing customers for people who lost their official ID.

Lahaina Branch and ATM update
CPB is grateful to report the Lahaina Branch and CPB's three Lahaina based ATMs have withstood the fire. The Lahaina Branch and ATMs will remain closed until further notice due to the power and data outages and accessibility issues, however they are expected to be operable in the near future. In the interim, the Lahaina Branch parking lot has already been used as a distribution center to provide food and supplies to the community. CPB is working with other organizations to utilize the property to benefit the people in Lahaina. Additional outreach details to come as plans are finalized.

CPB's Kihei, Kahului and Wailuku branches remain open for business during normal operating hours. To view the CPB branch and ATM locations please visit: cpb.bank/locations
Maui Customer Hotline
CPB has established a phone hotline prioritizing calls from people impacted by the Maui fires by calling (808) 871-0505 to help expedite any banking needs. People who call the Lahaina Branch number will also be automatically transferred to the hotline. CPB Customer Service personnel are staffing the hotline daily during the following hours:
Monday through Friday, 8 a.m. – 6 p.m.
Saturday and Sunday, 9 a.m. – 1 p.m.

For more information visit:


# # #

About Central Pacific Bank
Central Pacific Financial Corp. is a Hawaii-based bank holding company with approximately $7.57 billion in assets as of June 30, 2023. Central Pacific Bank, its primary subsidiary, operates 27 branches and 57 ATMs in the state of Hawaii. Central Pacific Financial Corp. is traded on the New York Stock Exchange (NYSE) under the symbol "CPF." For additional information, please visit: cpb.bank